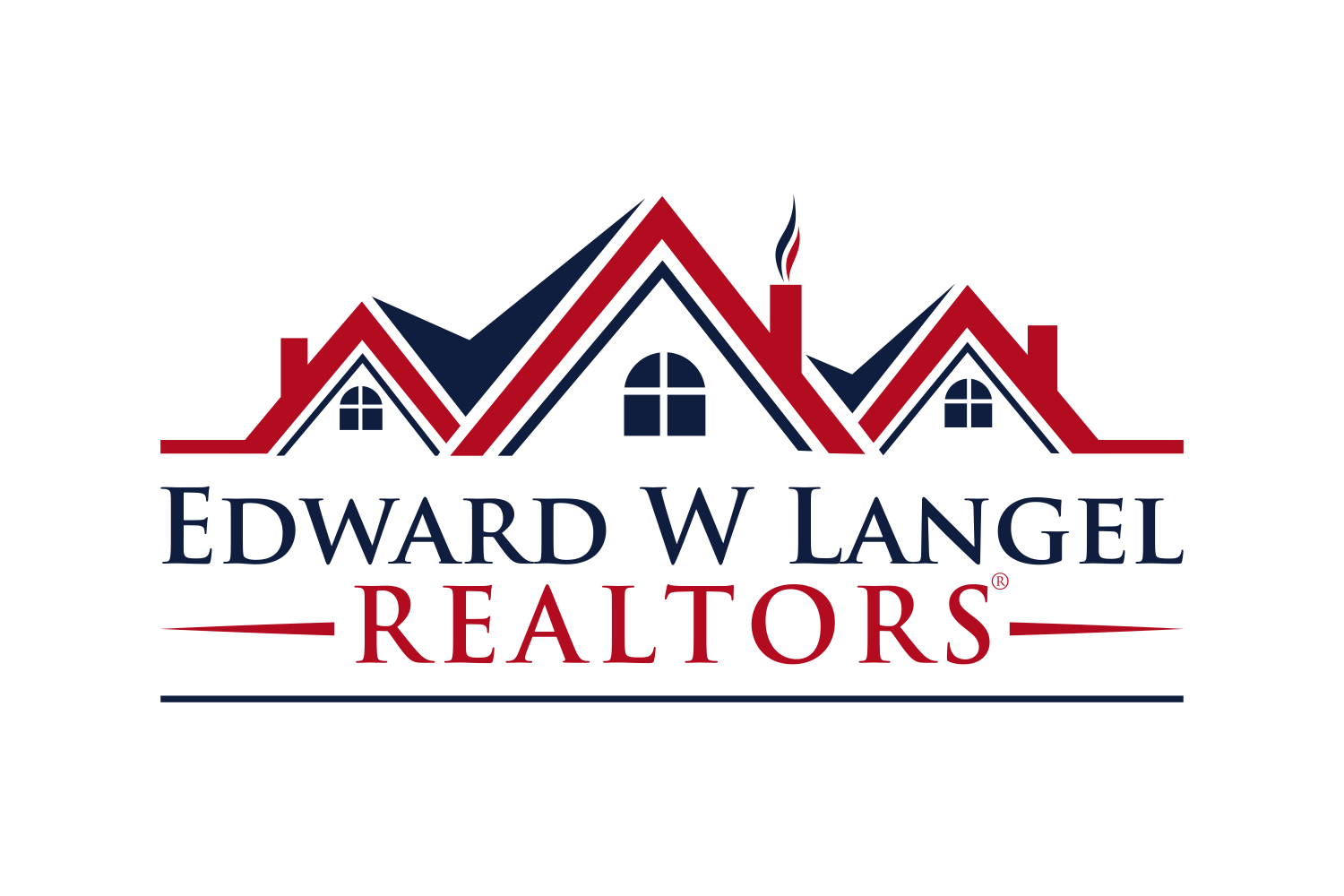 Brian Farrington &
Listings for Good
​
Questions? Please feel free to contact me!
(215) 768-9651 Cell
BUCKS COUNTY HOMEBUYER PROGRAM &
​
the HOME READY PROGRAM
$174,900
1000 J

ACKSONVILLE

R

D #12
I

VYLAND

, P

A

. 18974
Price Reduced!!!!!
Why Rent when you can BUY! If you qualify for the Bucks County Homebuyer Program & Home Ready you can buy this home for ONLY $5,400 down and $1,333 a month.
Great Two story townhouse in Ivyland Borough priced to sell. Ivyland Meadows is a small community with only 41 units with very affordable taxes and HOA fees. Enter into a large living room followed by dining room with Half bath, and eat in kitchen. Nice sized back yard with shed. Second floor has two big bedrooms with ceiling fans, hall laundry, and full bath. There are plenty of closets throughout the house and there is also an attic with pull down stairs for additional storage. Refrigerator, washer, and dryer included in "as is" condition. Homes don't come on the market in this development or price range very often so it wont last. Great schools! Close to everything
BUCKS COUNTY HOMEBUYER PROGRAM:
Bucks County has a program that can provide you with up to $10,000 for closing costs and/or down payment assistance. The amount of assistance is provided to the buyer as a no interest deferred mortgage due and payable once the home is sold, transferred, refinanced for additional debt, or is no longer the principal residence. For information about the program read below or clink on the link below to email me
PARTICIPATION ELIGIBILITY CRITERIA
​
Residency:

Six months residency in Bucks County will be required for at least one of the adults; or;

Alternatively, one of the adults has had continuous employment of a minimum of one (1) year at a place of work located in Bucks County; and/or;

The residency requirement is waived if one or more of the adults is in active military service.

Previous Ownership:

Applicant cannot have been a homeowner in the past three (3) years;

Cannot have an interest in any other real estate;

This program can only be used one time per adult.

Location of the house being purchased:

The property being acquired with program assistance must be located in Bucks County.

Age:

The program shall be available to individuals age 18 or older.

Income and Assets:

Applicants shall provide accurate information on their income and assets, and eligibility shall be subject to the following:
Income verification: minimum of two years of income statements and one month of recent pay stubs;

Maximum value of assets (cash, accounts, investments) post closing: six (6) months of principal, interest, taxes and insurance (PITI);

Retirement assets: excluded if part of an employer sponsored program. Otherwise, retirement assets cannot exceed two (2) times the purchase price of the home;

Reserves: minimum of liquid assets. Minimum one (1) month PITI;

Borrower's Contribution: Borrower's will be required to contribute a minimum of three (3) percent of the purchase price (except for VA loans). First Front Door Grants or grants available through the primary lender be considered towards the 3% homebuyer contribution.
6. Maximum Eligible Purchase Price:
The maximum purchase price is one that is affordable to the income earned by a qualified homebuyer;

The initial purchase price value of the homeownership unit assisted with HOME or HTF's may not exceed 95 percent of the area median purchase price for single family housing, as determined by HUD. Effective August 23, 2013 HUD established new homeownership value limits. The new HOME/HTF homeownership value limits for newly constructed and existing units is 95 percent of the median purchase price for the area based on FHA single family mortgage program data for newly constructed and existing housing. Effective May 2, 2016, the homeownership value limit for newly constructed and existing homes in Bucks County is $264,000. The limits are in effect until updated by HUD.
7. First Loans Allowed:
Any fixed interest rate mortgage with a term of 15 years or longer.

First Loans Specifically Not Allowed:

No-Doc loans or "stated loans";

Variable rate loans (except for U.S.D.A. Rural Housing 502 Direct Loan, as long as the transaction meets all other program criteria);

Interest only loans;

Subprime loans;

Financial Fees Allowable:

Reasonable and customary non-recurring fees associated with obtaining a first loan including but not limited to:
Points (maximum of three points);

Title Insurance;

Appraisal;

Credit Check;

Mortgage Recording Fees;

Application Processing Fee.
8. Housing to income and debt to income ratios:
Combined debt-to-income ratios will not exceed 33/41 (based on total income regardless of who is on the loan).

Escrow:

Escrow will be required for the payment of taxes and property insurance.

Maximum Loan to Value Ratio:

The maximum loan-to-value ratio shall not exceed 100 percent VA Loans shall not exceed 103%.
Source of Income Information: Household income published by HUD annually for the Philadelphia region.

Maximum Income: The maximum allowable income equal or less than (whichever applicable):

Up to 100 Percent of the current median household income to apply for the Housing Trust Fund. (below)

Income Information Updates:
The Program will follow the income guidelines published annually by HUD.
​
​
2017 Income Limits *numbers below are based on 2017 Income limits and are subject to change
House Hold Size 100%
One Person $58,300
Two Persons $66,600
Three Persons $74,900
Four Persons $83,200
Five Persons $89,900
Six Persons $96,900
Seven Person $103,200
Eight Persons $109,900
1. Interest
Zero percent interest for the term of the loan.
2. Term:
The loan will have no fixed term. However, it shall be due and payable the sooner of the:
The sale of the property;

The transfer of legal or equitable title to the property, or;

The taking of additional debt.
3. Primary Residence:
The borrower shall maintain this property as their primary residence until debt is repaid to the lender.
4. Maximum First Time Homebuyer Assistance:
The maximum loan shall be $10,000
5. Loan Position:
The County will accept second position (at the time of first mortgage); first position is preferred.
6. Principal Payment:
Principal balance is deferred;

Principal is due and payable in full under the terms described above.
7. Subordination:
To improve the Terms of the Debt:
Subordination may be allowed to improve interest terms of the first mortgage;

An increase of up to three (3) percent of the amount of mortgage balance being refinanced may be allowed to assist with the payment of reasonable transaction costs (e.g., points, title insurance) for as long as such increase would not exceed the original amount of debt at the time the property was first purchased;

The transaction cannot involve a disbursement of cash to the homebuyer, either before, or after the transaction is completed.

To Maintain the Condition of the Property:

Subordination to additional debt may be allowed to allow for the payment of improvements associated with maintaining the property in good condition.

Prohibited Subordinations:

Subordination will not be permitted if the transaction would involve a transfer of title, sale of property, or an increase in the amount of debt, or if the improvements involve the expansion of the house in any form.
8. Loan Security:
The loan assistance shall be secured by a lien on the property repayable to the Bucks County First Time Homebuyer Program.
1. INSPECTIONS AND CERTIFICATONS
Property inspection by a certified home inspector;

Appraisal: Required to be conducted by a state certified real estate appraiser;

Radon test – optional;

Lead paint disclosure (if property was built prior to 1978);

Flood certification;
2. FINANCIAL COUNSELING
First Time Homebuyer Counseling is required as a condition of first-time homebuyer assistance.
3. EXCEPTIONS
Exceptions to the program will be considered on a case by case basis;

Request for exceptions shall be submitted in writing outlining the full case, specific hardship and reasoning in support of the same;

A response shall be provided in writing by the Department Director within 10 days of receipt.